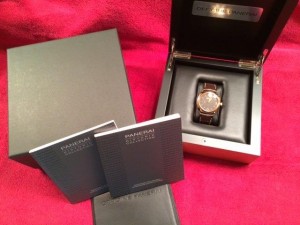 Many watch collectors think of their watches as an investment, and they are. But which watch brands are most likely to increase in value? A recent article in WatchTime by Robert-Jan Broer says the short answer is simple: Rolex and Patek Philippe. There are, however, many variables. Exclusivity, availability and demand along with the style, age and heritage of each watch all can influence the long-term value of any watch.
There are many factors to think about when selecting your fine watch:
Do you have a favorite brand(s)?
Are you planning to wear your watch frequently? Some watches may be more resistant to daily wear and tear than others.
What is your personal style? Select watches that work well with your lifestyle and wardrobe.
Will you keep the watch for the long-term or interested in trading in frequently?
Whether you are just beginning your collection or adding to a well-established watch collection, I am happy to work with you to find the luxury watch that meets your expectations!